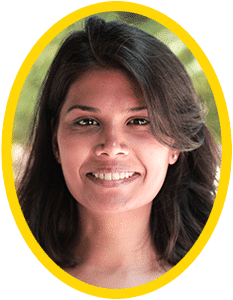 Nindra, Founder of Happy French and French teacher
I've been teaching French as a foreign language for over 7 years, and my various experiences have brought me into contact with a diverse range of students: adults, adolescents, young children, including those with learning difficulties or handicaps.
I've often been asked to give children lessons in different sorts of structures, so I've been able to experiment with various teaching methods and activities for children, specialising in teaching them to understand and speak French.
Thanks to my 3 years of experience as a children's educator, my lessons quickly became a mixture of teaching and playing.
Having been a theatre actor for the past 12 years and performing improvisation for 2 years, it seemed only natural that my French lessons for children should be based upon play acting and theatre.
As I became aware of the increase in the number of requests from parents who wanted their children to learn French in a fun and amusing way, I decided to create Happy French to allow everyone to find their voice according to their personality, tastes and expectations. And to that end,so that learning French would be as natural, fun and effective as possible.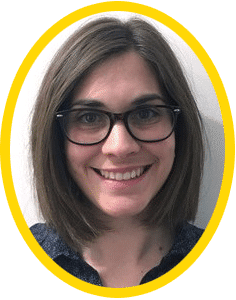 Lauranne, French teacher
As a native French speaker, I have been teaching French as a foreign language since 2012. My experiences in France and Italy have allowed me to teach children, adults and adolescents, in schools as well as workshops. During those years, I was able to diversify my teaching methods by creating learning workshops centred around games and situational simulations. Once back in Paris, I began looking for a new challenge to enrich my teaching skills. I directed my attention towards business-orientated lessons for corporations, giving lessons to expats. I provide lessons that are tailor-made to the requirements of each student, all while varying the activities and integrating a cultural facet.
Fascinated by the way children learn, I regularly test fun activities with my 2-year-old daughter to improve the way she learns a new language.
Becoming a part of the Happy French team fit in perfectly with the continuity of my professional career. Making a living from a passion is something that not everyone has the chance to do, and so I teach every day with great pleasure.