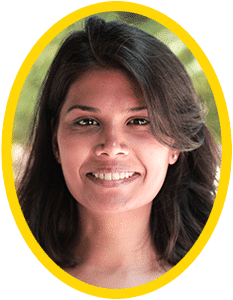 Nindra, Founder of Happy French and French teacher
I've been teaching French as a foreign language for over 7 years, and my various experiences have brought me into contact with a diverse range of students: adults, adolescents, young children, including those with learning difficulties or handicaps.
I've often been asked to give children lessons in different sorts of structures, so I've been able to experiment with various teaching methods and activities for children, specialising in teaching them to understand and speak French.
Thanks to my 3 years of experience as a children's educator, my lessons quickly became a mixture of teaching and playing.
Having been a theatre actor for the past 12 years and performing improvisation for 2 years, it seemed only natural that my French lessons for children should be based upon play acting and theatre.
As I became aware of the increase in the number of requests from parents who wanted their children to learn French in a fun and amusing way, I decided to create Happy French to allow everyone to find their voice according to their personality, tastes and expectations. And to that end,so that learning French would be as natural, fun and effective as possible.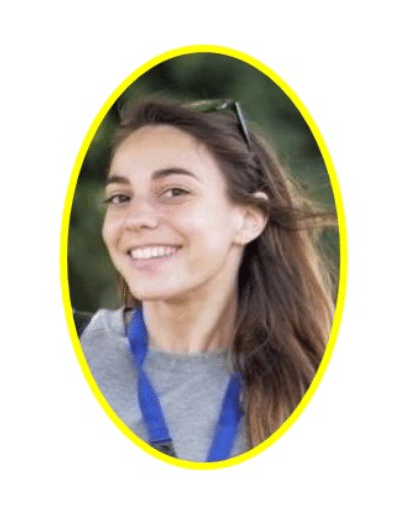 Anita, French teacher
French teacher for children, teenager and adults
Passionate about teaching and languages she holds a Master degree in sciences of education and a Master degree in French As a Foreign Language (Université Sorbonne Paris Cité)
She first graduated in Anthropology and lived in England, Italy, Lebanon, United Arab Emirates and Peru which allows her to speak English, Spanish and Italian fluently.
Her teaching approach is inspired by the Montessori pedagogy, « learning by doing » is her motto.
Creative writing, drawing and charades are some of her tools to ensure progress and a positive atmosphere in the class.